The Asian Poker Game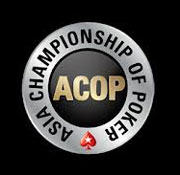 Poker can behave like a dreary Monday morning sometimes. But over in the land of the rising sun, there is a clear blue sky and the birds are in full song. There is happiness and not gloom, excitement and not dross, optimism and not pessimism.
The great thing about emerging markets is they don't take themselves too seriously. They still know what it is like to have some fun, much like people playing Online poker games online.
The latest major tournament to take part in the East was the Asian Championship of Poker (ACOP) – held in the gambling mecca of Macau – and boy did it live up to all of its Eastern promise.
There was a solid field of 184-players that consisted of bewildered amateurs and mean-eyed professionals. Joe Cheong, Bertrand "ElkY" Grospellier, Eugene Katchalov, John Juanda, and Johnny Chan.
After five days of play, the final table of nine was cast in stone. When you stepped back to take a look, it was an impressive sight, with the likes of Alan Sass, Andrew Hinrichsen, and Tom Alner all taking their seats.
The final table started quickly with the short-stacked Jacques Zaicik doubling up before Xing Zhou took the chip lead after eliminating Michael Kanaan. It was a vital elimination for Zhou, who never looked back after taking the top spot.
It was fitting that the heads-up action fell between two local players. It was Xing Zhou of China versus Ying Kit Chan of Hong Kong and a six-hour marathon.
The two players were so exhausted that they decided to split the prize money and flip for the title. The dealer turned over the [9d] [8s] [3d] [5s] [7h] board and Zhou turned [Td] [6c] for the straight to beat the [7s] [5d] of Chan.